Are you planning a weekend vacation or a city break in Dundee? Our Serviced Apartments in Dundee are located in the city's West End and are excellent for both leisure and business travellers searching for a home away from home while in town. We already discussed some of Dundee's Top-Rated Mid-Week Tourist Attractions, and now we have even more to share places with you! Keep reading to find out more top picks for Dundee visitors.
Dundee's jute industry, which produces ropes and other items like sacks, was responsible for much of the city's expansion throughout the ages. The outstanding Verdant Works (also known as Scotland's Jute Museum) analyses the effects of the industry on the area, primarily its influence on the local population, which employed half of those of working age.
The museum, built in a former jute mill, features completely restored machinery, interactive exhibitions, and multimedia attractions that appeal to people of all ages. Daily demonstrations are included with entry and give an exciting glimpse into how Dundee previously produced virtually all of the world's jute.
The McManus Art Gallery and Museum, housed in a grand old Victorian tower in the city centre, is undoubtedly one of the best free things to do in Dundee. The McManus maintains a collection of works by 19th- and 20th-century European masters and well-known local painters such as James MacIntosh Patrick.
Local history exhibitions from prehistoric times to the current day are pretty interesting. Some very intriguing objects from ancient Egypt can be found in the archaeological section. Dundee's natural history collection is also featured, with displays focusing on the Lowlands and Highlands' animals and environmental and ecological issues.
Explore the Best Bits of Dundee Old Town
Dundee's magnificent city centre is a joy to stroll around. St. Paul's Cathedral, with its 213-foot-tall tower, is one of the centrepieces of Dundee Old Town. The Venetian Salviati embellish the altar of this Neo-Gothic church, which was finished in 1853.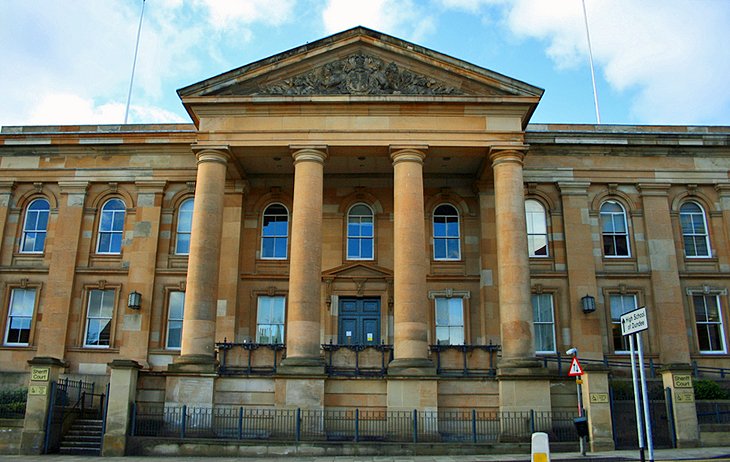 Caird Hall, which serves as both the town hall and a performance and conference venue, overlooks the pedestrianised City Square, the city's lively hub. It also houses the tourist information bureau of the town.
This is an excellent site to begin a walking tour of the historic district. You'll also pass through the various boutiques and galleries that line the High Street. If time permits, visit adjacent Howff, Dundee's 300-year-old graveyard and former garden of the Greyfriars abbey, which is regarded as a Dundee hidden treasure by those in the know.
The Mills Observatory, on the thickly forested summit of Balgary Hill, was erected in 1935. It's Britain's only full-time public observatory, located two miles west of Dundee's city centre. It offers a unique opportunity to do some stargazing using a computerised telescope capable of identifying upwards of 30,000 objects in the sky.
The planetarium displays our location in the cosmos, while the exhibits focus on space exploration and astronomy. It's also an excellent spot to take in the breathtaking views of the River Tay. Related materials and souvenirs are sold at an on-site shop. If you have time, walk across the observatory's enormous grounds on the instructive Planet Trail.
Does Dundee sound like a place you'd like to explore? Why not book a stay in our serviced apartments and set out to take in the sights of the city! Book now.