If you are a football fan visiting Manchester, you cannot forget to visit the two main training grounds. The Reds vs Blues rivalry has existed since time began, so what better way to start your visit to Manchester than taking a tour in one of the team's impressive training grounds? Our central Luxury Serviced Apartments are close to both, making it a convenient choice when planning your stay.
This post will focus on the mighty Red's tour at Old Trafford.
Old Trafford
Despite the fact that more stadiums are now entirely enclosed, Old Trafford remains a unique stadium since its stands envelope around the corners. It has been continuously developed over the previous few decades, with a capacity of 74,879, making it the largest Club ground in the United Kingdom. Both ends, which appear to be nearly similar, are massive two-tiered platforms built in the early 1990s, with one extra tier added during the millennium. Each layer has a huge lower level and a smaller higher tier. You'll find the famous three-tiered Sir Alex Ferguson Stand, which opened in 1996, on one side of the pitch.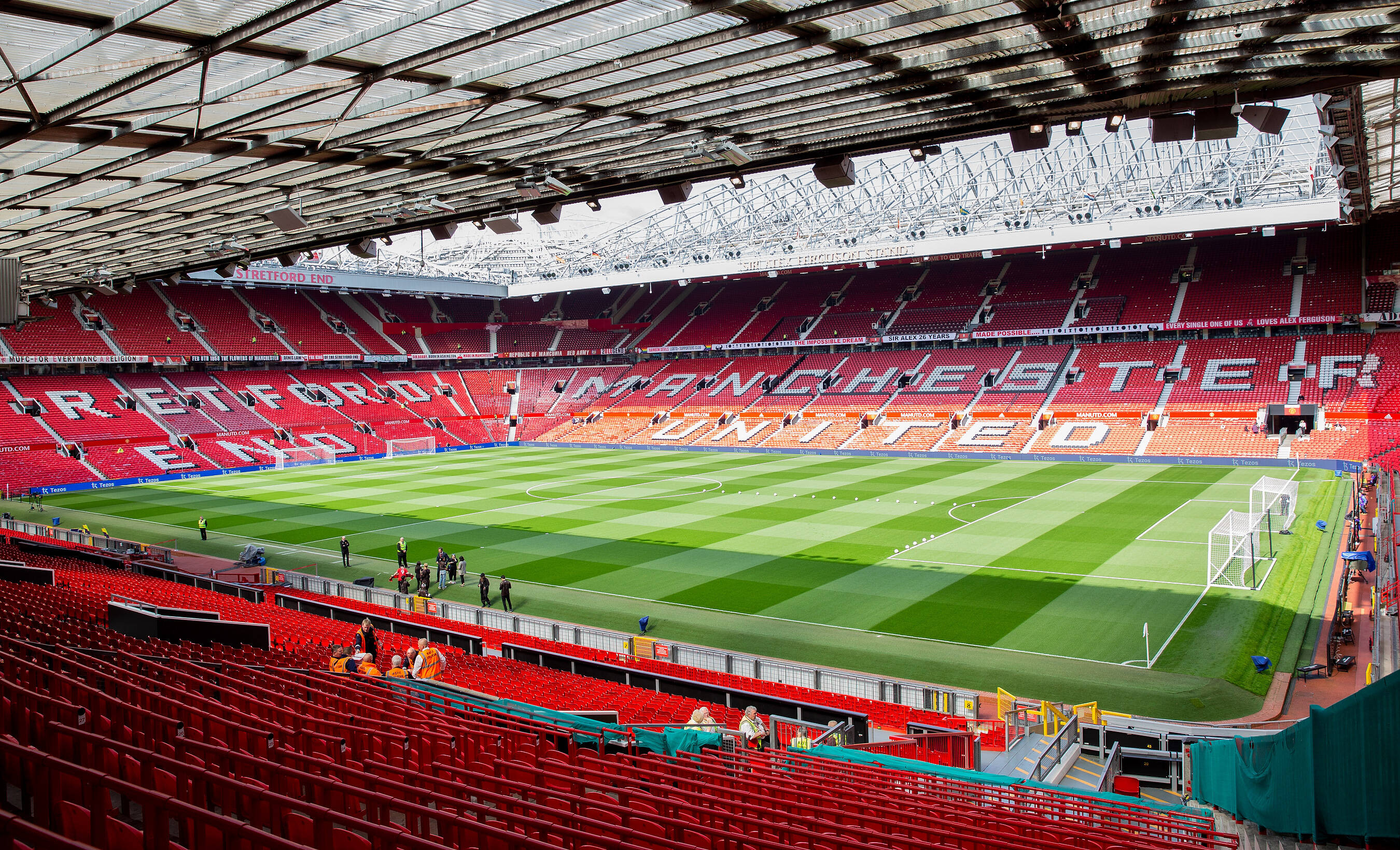 Future Stadium Developments
The club is rumoured to be considering reconstructing the historic Sir Bobby Charlton (Main) Stand on one side of the stadium. This is the only side of the stadium that hasn't been restored or enlarged in the past two decades. Due to the closeness of a railway line right behind this stand, any rebuilding would result in a stand with just a slightly larger capacity than the current structure. However, as construction technology and stadium design have progressed, it is now expected that a far larger structure might be built soon, bringing the total capacity of Old Trafford to just under 90,000. Old Trafford already boasts the largest capacity of any league stadium.
Stadium Tour
Walk in the footsteps of greatness by visiting the Old Trafford Museum & Stadium Tour! The Stadium Tour will be replaced with a reduced look-in from Sunday, May 15, to Thursday, May 26. Before witnessing inside the stadium bowl, visitors will have the chance to visit the Museum, which will provide enough picture opportunities. The quick experience costs £15 per person and is guided by an expert Tour Guide who can answer any questions you may have about the club and the world-famous Old Trafford stadium.
Opening Times:
Museum & Stadium Tour: 09:30 - 16:00 Sunday - Thursday, and 09:30 - 17:00 Friday - Saturday, except home matchdays when it is closed
The Red Café: 09:00 - 16:00 every day, except home match days.
Prices:
Adult – from £25 when you prebook
Junior/Concession – from £18
Education Groups - from £5
Walk-up prices are higher than online prices, so be sure to book online for the best price.
Free car parking is available in car park E2. The Man United website asks you to use the postcode M16 0SZ for sat nav.
Are you planning a weekend away in Manchester? Book a stay online now at one of our serviced apartments and experience the most convenient and comfortable stay in Manchester.