Have you recently booked a staycation in Manchester and are looking around to see what this wonderful city has to offer? Our stunning Serviced Accommodation in Manchester is close to the revitalised Chapel Street, between Deansgate and Salford Quays, and not far from some of the country's most beautiful parks. We've compiled a list of the best parks in Manchester for you to explore during your stay with us.
England has more public gardens than any other country, making it one of the world's most garden-loving countries. Public parks provide a lovely refuge for individuals in need of a calm break. Public gardens are becoming more popular in some of the United Kingdom's biggest cities, particularly in congested urban regions.
Summer Manchester Attractions
In the northwest of the United Kingdom, Manchester has a diverse collection of stately residences, protected landscapes, and public gardens for residents and tourists to enjoy. Whether you wish to journey back in time to the Tudor era, uncover a secret walled garden, or simply relax on a vast lawn in the middle of a busy city, Manchester has a park to fit everyone's preferences.
Fletcher Moss Botanical Gardens in Didsbury
Fletcher Moss Botanical Gardens, previously the home of a local botanist, was donated to the city of Manchester in 1915 by Fletcher Moss, a local councillor. The RSPB's initial meeting was held at the mansion, formerly known as the Croft. As a result, the neighbouring wild and natural life has always played an important role in the property's history.
The park provides a tranquil haven for local visitors as well as a paved flowery entry into areas of the neighbouring town, Didsbury, which has become a popular destination for people looking to get away from the noise and bustle of nearby Manchester. The park includes a house and café that is open most days of the week. If you take a short walk around the park, you'll find some of Manchester's most outstanding restaurants only a short walk away.
Disley, Lyme Park
Lyme Park has over 1,400 acres of magnificent land to explore and was the backdrop for the television version of Pride and Prejudice. The Edwardian Rose Garden, complete with an orangery, bedding displays, and a lovely lake, is nestled within the 18th-century mansion.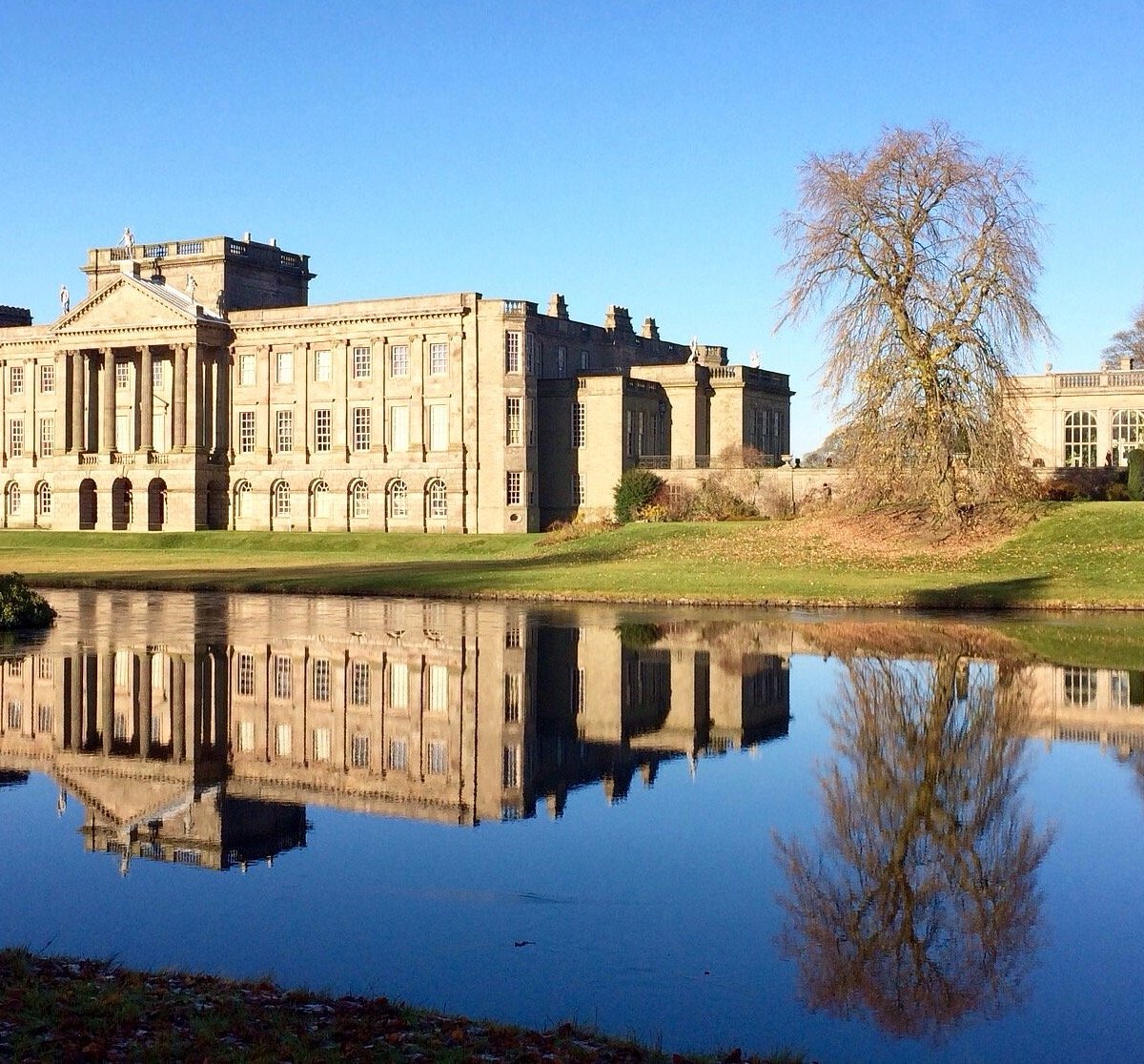 A stroll around the garden lake will take you from one end of the grounds to the other, allowing you to see the new rose beds and well-kept grass. Bedding plants, ivies, and trees abound in the nineteenth-century gardens. The Orangerie is filled with water features and greenery, allowing you to witness plants and blossoms you may not have seen before.
Moss Bank Park, Bolton's Hive Gardens
The Hive Garden, a collection of various outdoor and garden settings, is nestled amid the bustle of Moss Bank Park, a popular park among Manchester residents. The park has a terraced section and sensory garden, as well as a wildlife-friendly garden and communal food growing space, and is accessible by paths that run across the region.
The exhibition gardens are designed primarily as a public attraction, attracting visitors from all across the North West. Nonetheless, the wildlife-friendly parks and community growing space are one of The Hive's main attractions. The Hive was designed with pollinator-friendly plants in the growth beds and meadows, nettle and thistle beds, and fruit trees linking the display gardens and polytunnels in mind.
Are you planning a weekend away in Manchester? Book a stay online now in one of our serviced apartments that bring you the most convenient and comfortable stay in Manchester, and visit some of our recommendations!