Keeping your kids entertained can become a challenge with the summer holidays just around the corner. Middlesbrough has so many family-friendly activities that picking the best was a challenge for us... Below, we've given one recommendation for each neighbouring town in this lovely region. Enjoy your time at our Luxury Serviced Apartments in Middlesbrough, and be sure to visit some of these attractions during your stay with us.
Billingham Forum
Billingham Forum is a popular leisure facility in the North East. They have loads of things to get up to, including a gym, an ice rink, an indoor climbing centre, and adventure play.
There are activities for people of all ages, as well as numerous activity programmes ranging from indoor football to adventure play and ice skating. The Forum also hosts a number of birthday parties for people of all ages. With so many activities and events, it's no surprise that Billingham Forum has drawn over 2 million visitors since its debut in 2019.
Hartlepool National Museum of the Royal Navy
The National Museum of the Royal Navy is a fascinating time travel experience set in the 1800s, perfect for a family visit. See authentic fighting ships like the HMS Trincomalee at the historic Hartlepool quayside.
In addition to the battleships, the Museum of Hartlepool displays artefacts going back to the Bronze Age. The museum is free to attend, so take advantage of a fantastic day out for the kids!
Preston Park, Stockton
Preston Park Museum and Grounds is a popular Stockton-on-Tees destination. The grounds, which contain 100 acres of land, Butterfly World, a children's park, a museum, and a Victorian village, offer endless entertainment.
The park provides a variety of events throughout the summer, including Sunday Fundays and drop-in arts and crafts activities that are excellent for a family day out.
Raby Castle, Darlington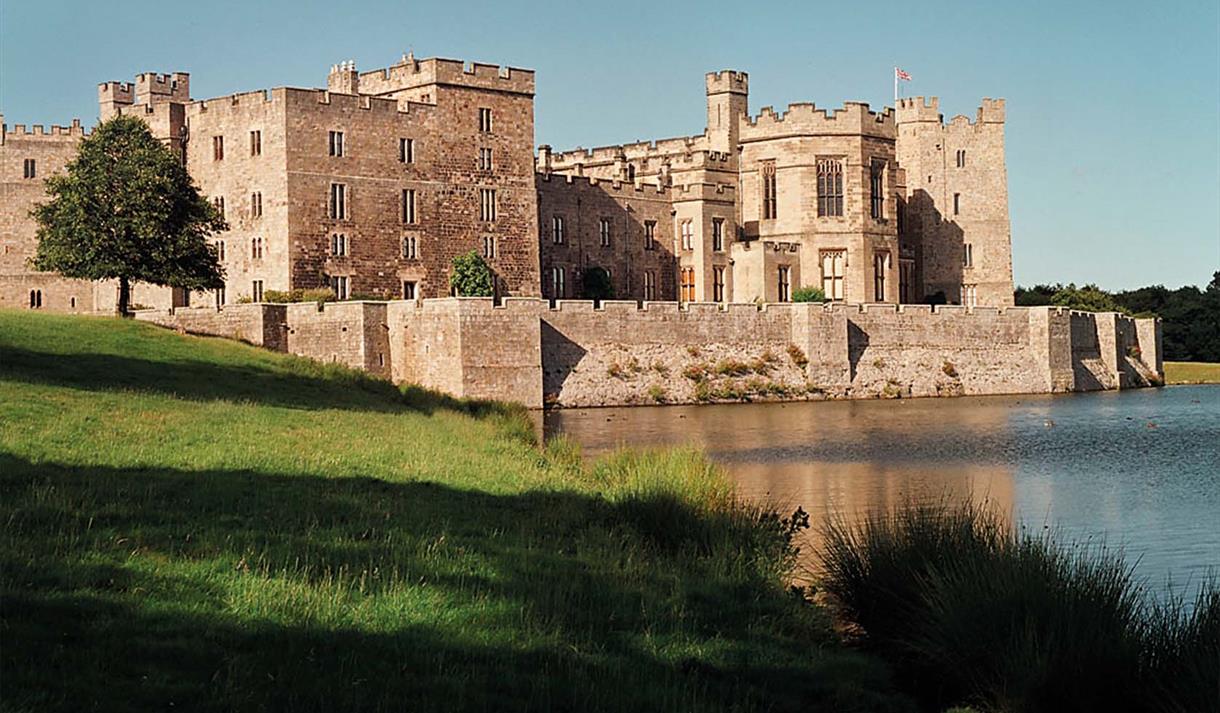 Raby Castle is arguably Darlington's most stunning attraction. It was built in the 11th century and contains 200 acres of beautiful gardens with a variety of wild animals.
It's the ideal family trip with a vast choice of activities, facilities, and attractions aimed at children of all ages. The Stables Cafe and Shop also provides outstanding handcrafted cuisine and sells a range of items.
A season ticket is available, which includes a 10% discount at the Stables Cafe and Shop.
Newham Grange Farm, Middlesbrough
Newham Grange Farm is in the heart of Middlesbrough. The Farm, which is home to a variety of animals, including pigs, goats, Guinea pigs, and wallabies, is a terrific spot to spend the day with the kids. There is no end to the fun with an adventure play zone, woodland walk, and exploration barn.
The Farm also offers an annual pass that allows you to utilise its facilities throughout the year. However, day passes are still available if you're just passing by.
If you're taking a trip to Middlesbrough anytime soon, check in with Dream Apartments for serviced accommodation in a central location. Remember to book in advance directly through our website and save 10%! We hope to see you very soon.