Make the most of your time in Manchester by making the most of the amazing surroundings while you're staying with us in a Dream Apartments serviced apartment. With small bijou cocktail bars, sleek drinking dens, and hundreds of intriguing and unusual locations to choose from, this city has some of the top drinking spots in the country. You don't need to be overwhelmed by the abundance of choices; we've got you covered with our hand-picked list of the top beer gardens below.
The Briton's Protection is located at 50 Great Bridgewater Street, Manchester, M1 5LE.
Anyone who knows anything about Manchester pubs will immediately know about The Briton's Protection. It's one of Manchester's (if not the) oldest pubs, with a magnificent, sun-drenched outside patio where you can relax and enjoy beers and whiskies with friends. This is a must-try for all beer garden fans.
Common Bar can be found at 39-47 Edge Street, Manchester, Greater Manchester, M4 1HW.
We strongly support the pedestrianisation of the Northern Quarter and the Common's part on Edge Street, which we believe is one of the best in the city. It's quiet enough to avoid the Ibiza strip atmosphere of neighbouring places, yet it's crowded with a trendy crowd, just like the NQ used to be.
The New Oxford is located at 11 Bexley Square in Salford, Manchester, M3 6DB.
The New Oxford is situated on Bexley Square, in the heart of Salford's most appealing and rapidly rising neighbourhood. It's a classic old-school tavern with a large range of beers to try while resting on the outside seating. Expect courteous service, cheerful guests, and lots of open space to enjoy the sun while it's out, as well as umbrella protection when it's not.
The Corner Boy can be found at 21 Hilton St, Manchester, M1 1JJ.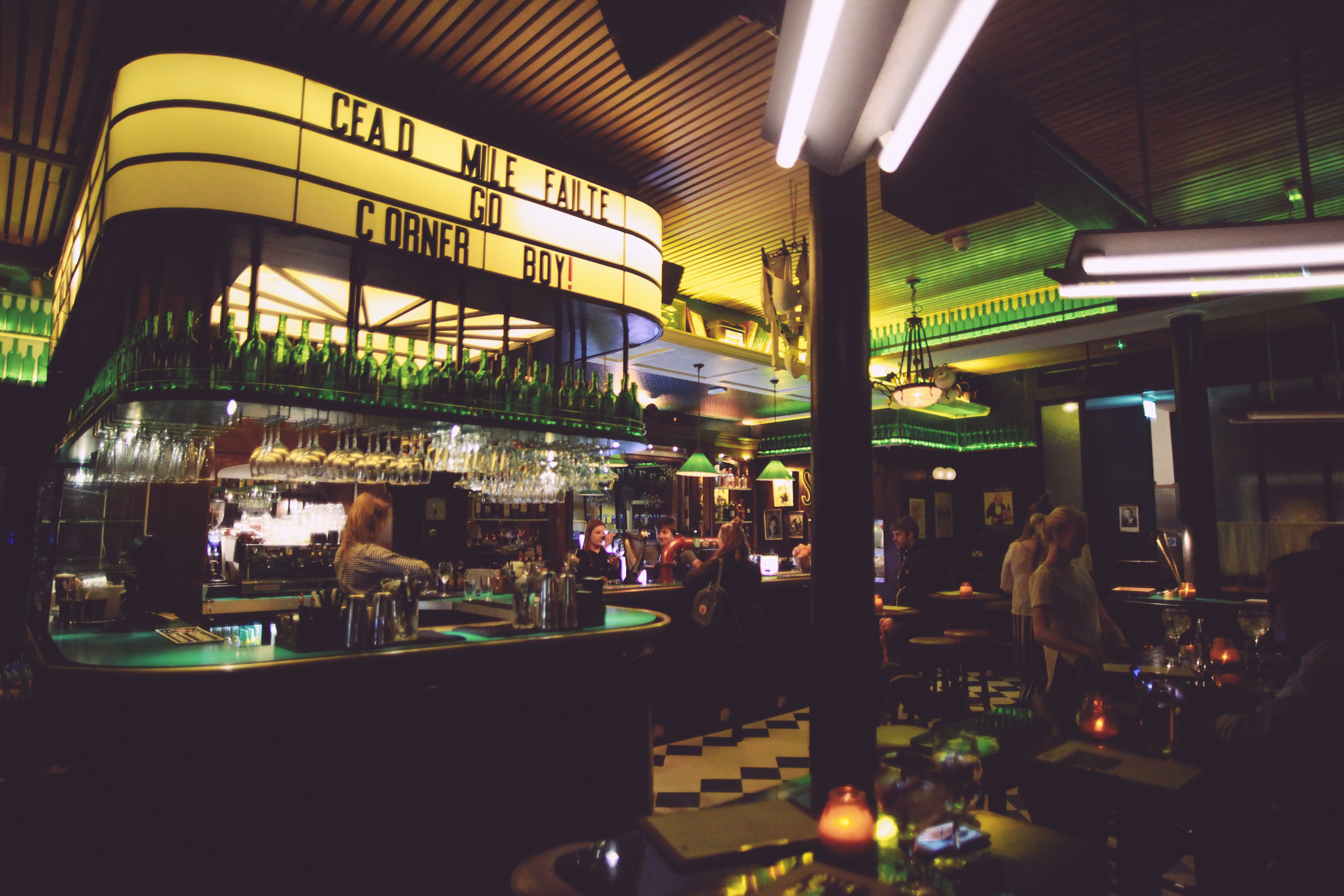 The Corner Boy is a terrific Northern Quarter spot for alfresco drinks, and it was one of our favourite finds once lockdown was lifted. The drink menu is one of the best in town (the rum cocktail is a must-try), the service is excellent, and the outside eating area is a stunning sun trap.
The Eagle Inn can be found at 18-19 Collier Street, Salford, M3 7DW.
The Eagle Inn, a superb Salford pub, has significantly increased its outside drinking space, both front and back, making it ideal for a quick half-hour or settling in for a session with like-minded friends.
The address of GRUB Manchester is 50 Red Bank, Cheetham Hill, Manchester, M4 4HF.
Grub is, by some reports, the best location in the Green Quarter, with plenty of outside space to enjoy food and drink on a sunny day and shelter when it rains. If you haven't already, why not go?
Manchester has so much life to offer and Dream Apartments will welcome you with open arms! Check out our serviced apartments in Manchester. You can also book direct and save 10%, it's time to plan ahead!