Newcastle is regarded as one of the most socially active cities in the UK. Visitors and locals are spoiled for choice with so many amazing bars, clubs, and restaurants. Take advantage of your time with us at your serviced apartment in Newcastle's city centre by soaking in the vibrant environment. When it comes to cocktail bars, Dream Apartments has gathered the finest of the best for you to visit during your stay.
We've already mentioned some of Newcastle's top cocktail bars in an earlier post, but there are so many more that we thought we'd share some more with you!
Osborne Road, NE2 2AP
It's sometimes preferable to keep things simple. At Jam Jar, they've stripped away all the frills and focused on the essentials: bold, straightforward food with a wide range of flavours and one-of-a-kind drinks (served in Jam Jars, no less) at an affordable price! What's not to like about the 2 for 1 drink promotion that runs Monday through Thursday?
Osborne Rd, NE2 2TJ
The blazing fire, the exceedingly eccentric décor, the outside dining, and the half-price beverages on Thursday might all be lauded (because we all love a good deal). The real goodies at 97 & Social, on the other hand, are all on the cocktail menu. Fresh ingredients, high-quality spirits, and a lot of love go into each of these beverages.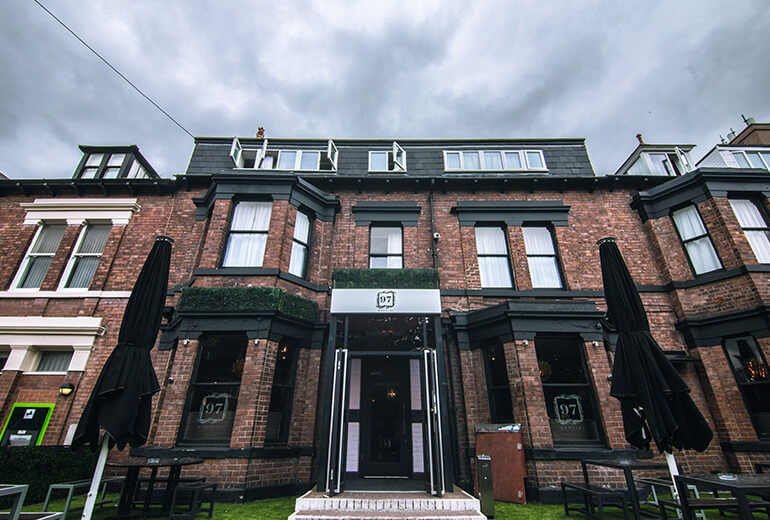 Market Street, NE1 6JE
This venue is like going into the world of a fantastic tattoo parlour, with floor-to-ceiling mural murals, flowery skull decorations, exposed brickwork, chandeliers, and charmingly mismatched furniture. This bar, unlike others, does not always do as it's told, and it certainly does not follow the patterns of others. At Lola Jeans, guests can enjoy award-winning food, one-of-a-kind cocktails, and the freedom to be themselves.
54 Pilgrim St, NE1 6SF
Hoochie Coochie covers every kind of music: Funk, Soul, Disco, and Jazz. It's a no-brainer since the music and drinks are so excellent! Expect to hear Chaka Khan, Brand New Heavies, Gregory Porter, and Alexander O'Neal, to name just a few.
House of Smith
Collingwood St, NE1 1JF
House of Smith is a one-of-a-kind venue that is half speakeasy, half boudoir, but ALL luxury. They love to celebrate genius, savour luxury, and accept and value variety.
High Bridge, NE1 1EW
For those with a juniper palate, gin reigns supreme at this house. There are more than 100 to choose from. You can meet up for a "martini lunch" or that crucial third date when you want to enhance your "gin and tonic" game. Gin drinks come in every size, shape, colour, and measure.
Newcastle has so much life to offer, and Dream Apartments will welcome you with open arms! Check out our serviced apartments in Newcastle. You can also book direct and save 10%. It's time to plan ahead!