If you are a keen Liverpool FC fan, then the Anfield Stadium Tour is something you shouldn't miss! Dream Apartments Silkhouse Court is conveniently located in the heart of Liverpool City Centre, making it the perfect place to stay to capture the exciting attractions Liverpool has to offer, including the famous stadium museum tour. Let's find out why this tour is worth the visit...
The Anfield Museum
The Stadium Tour concludes with a visit to the Anfield Museum, which is included in the fee. We recommend at least an hour to tour the stadium and an hour to visit the museum. If you love reading and listening to all available material, we would allow an extra half hour for both the stadium tour and the museum visit, so you don't end up having to rush! The museum houses the Steven Gerrard collection and information on all of Liverpool's legends and the club's history. It's a must-see, so make sure you allow enough time to see the museum!
The Shankly Statue
All stadium tours previously began near the Shankly Statue; however, since the completion of the new Main Stand, Liverpool has modified this. The Shankly Statue is not part of the tour anymore, but you will have the opportunity to see it before or after your tour begins. The monument is positioned right outside the Kop, near the entrance to the Anfield Stadium Tours. You can also visit the monument during match days, but expect it to be packed.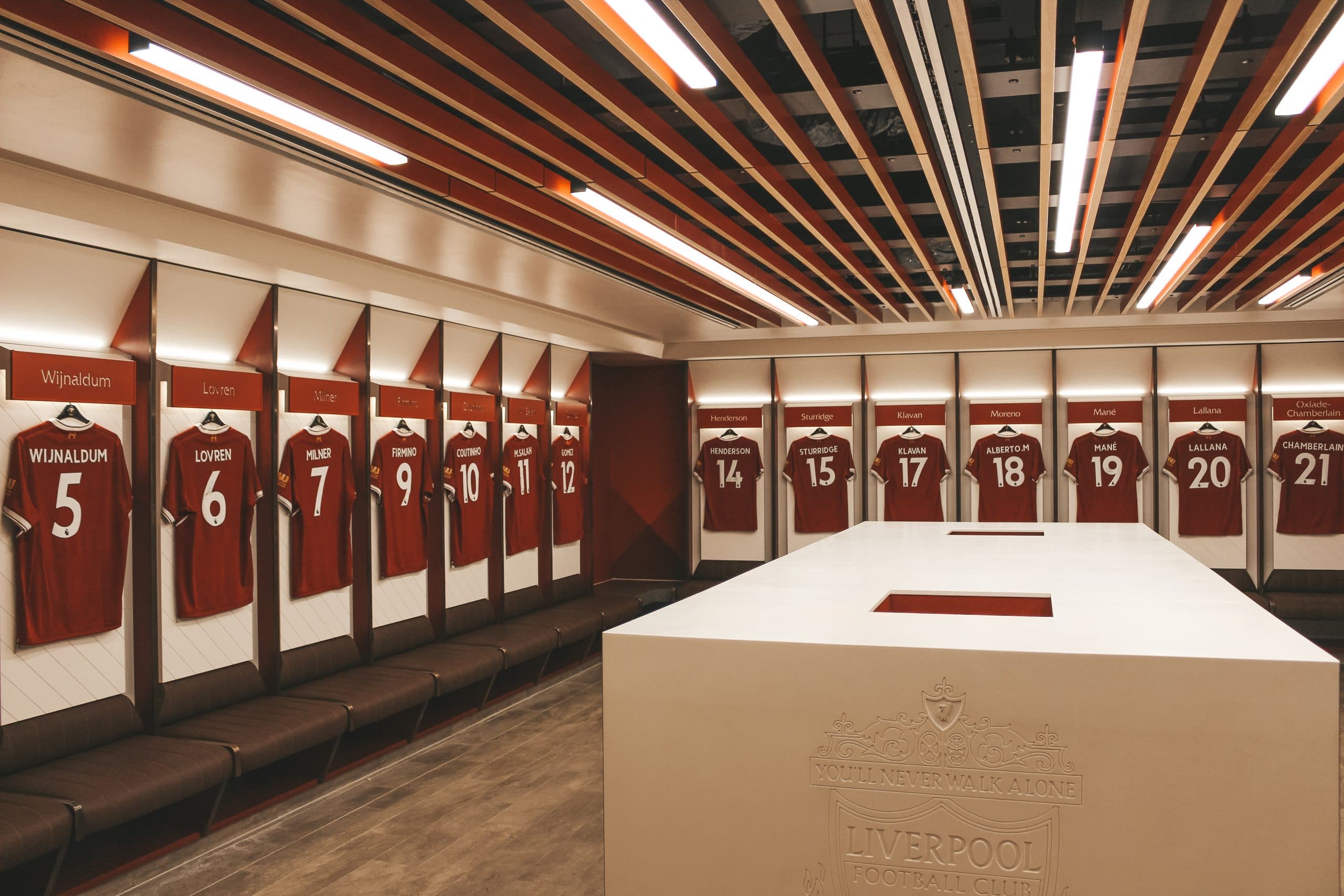 How to book
The most popular way to book is directly through Liverpool FC. If a part of the tour is temporarily closed, Liverpool will frequently offer special activities and post notices on their website. The website lists many tour alternatives, including a Q&A and a meeting with an LFC great (former player). This is a self-guided tour that includes admission to the on-site museum.
One alternative is to schedule an experience (including a tour) with a legend. Kerry (from Kerry Somewhere blog) describes her time with the legend tour. "I scheduled a tour with a legend a few years ago, but the fresh encounters appear to be unique."
Kerry describes Phil as an excellent tour guide and strongly advises you to book with him. He is Liverpool's most decorated player, and he has many stories to tell. He came off as very modest throughout the trip and addressed any questions their group had. According to the LFC website, other Anfield Experiences include legends such as Steve McMahon, Alan Kennedy, Mark Wright, Bruce Grobbelaar, and John Aldridge.
When you book the tour, you may be eligible for discounts. Senior folks, for example, can get a discount, and there is a section on the booking page for promotional coupons.
Are you ready to explore Liverpool? Book a stay at our self-catering serviced apartments, where it will feel like a home from home!