Belfast is considered one of the United Kingdom's most socially vibrant cities. With so many amazing pubs, clubs, and restaurants, visitors and locals are spoiled for choice. Enjoy your time with us at your serviced apartments in Belfast's city centre by immersing yourself in the dynamic atmosphere. Dream Apartments has produced a list of the best cocktail bars to visit during your stay. Why not give them a visit and let us know what you think?
The Merchant
The Merchant's Cocktail Bar provides a delectable selection of outstanding drinks. There's something for everyone from rare spirits to vintage champagnes to a detailed cocktail menu.
The Bar at Fitzwilliam Hotel
It's like walking into a universe of ageless glamour when you enter the sleek, sophisticated world of drinks. The Fitzwilliam Hotel's cocktails are unique, courteous, and offer a one-of-a-kind drinking experience. There are many different drinks to choose from, each with its unique flavour profile, brilliant colours, textures, and fragrances.
Revolucion De Cuba
The idea of Revolución de Cuba is to honour Cuba's vibrant rhythm. On the menu are one-of-a-kind, tasty, and refreshing cocktails. There's something for everyone, including the traditional tiki zombie, prepared with Bacardi Carta Blanca rum, fresh mint leaves, lime, sugar, and soda. The secret blend consists of pineapple, orange, and fire... yep, actual fire.
House Belfast
House Belfast, in the heart of the Queen's Quarter, offers a unique design, attractive surroundings, and a dizzying array of inventive cocktails. While enjoying a Belfast Fizz, take a seat in the garden and watch the bustle of Botanic Avenue go by. While reservations are recommended, walk-ins are accepted if space is available.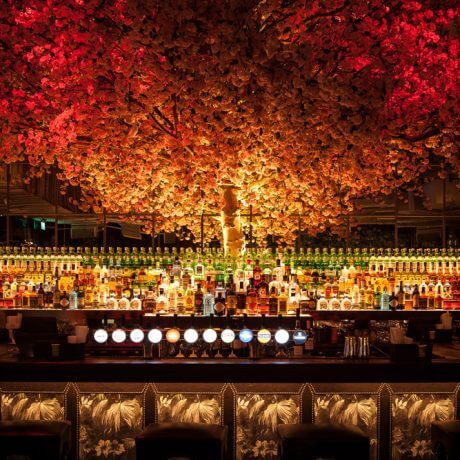 Margot
The National Grande Café has it all, including a trendy interior, a beautiful beer garden, and a delectable cocktail menu. Original recipes ranging from calm coffee-based beverages to light and effervescent punches and new twists on old classics are offered. Step outside and explore their pared-down garden drink menu if the sheer amount of selections make your head spin more than the drinks.
Margot
When it comes to cocktails, there's never a boring moment at Margot. This beautiful cocktail bar is tucked down beneath street level and open seven days a week from noon, giving you the feeling of being in on a great secret. There are a variety of inventive cocktails, daily specials, and a signature Irish Coffee on the menu that is the perfect pick-me-up.
Babel Rooftop Bar and Garden
Babel has reopened, and its stunning rooftop bar and garden on the top floor of the Bullitt Hotel is pouring both classic and inventive cocktails. Enjoy city views and sophisticated drinks while eating a piece of handcrafted pizza from their seasonal pop-up kitchen, DoH. From late Thursday through Sunday, the restaurant is open till late.
Fancy a fun weekend exploring the Belfast nightlife? Book your stay at our serviced apartments in Belfast City Centre. You won't regret it!